Made with love
(and coffee)
Check out our past works and judge for yourself whether we're the right fit for your business.  We love a challenge though, so if you're after something totally different from what you see below, don't be afraid to ask!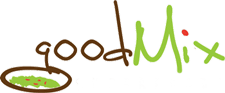 The team are always more than happy to help when we need and are so supportive with our sometimes crazy requests. Nothing is too hard. They are a solution focused team that have been so awesome working with!
I searched for many years looking for a website team that supported us, delivered work to our high standard and that understood the value of carrying a brand both strategically and visually through a website design and development.
The team at Stacked Projects are amazing, they really know their stuff, they do incredible work and the customer service is excellent. I've used them for several projects now, have recommended them to others and will continue to do so. Awesome!
David and his team are absolutely the highest calibre of web developers I've had the pleasure of working with.
Extremely professional and knowledgeable, have a really well structured and transparent approach to delivering solutions, with seemingly no limitations to what they are able to do. Very highly recommended.
It's natural to have questions. Let's make a time to talk about your perfect website.

STEP 2
I'll Suggest A Plan
I'll do some homework and come back to you with some suggestions on how I would approach your job.
STEP 3
Quote and Timeframes
Once we are both clear on the scope and details, I'll propose a price to build and give you solid timeframes.
Start the conversation now.
Now it's over to you. Book in a time to talk!